Reliable & Trustworthy
Painting Fort Lauderdale
Want to bring the color back to your home or business? Need a fresh coat of paint? Want to add a bit of class and psychology to your office or waiting room? Well, then what are you waiting for, give us a call today!
As the best painting contractor in Fort Lauderdale, we offer our clients a comprehensive list of services. Every one of our projects is handled by professionals that are both experienced and trained to bring the best. Any Bob or Rob can paint a wall, but only an experienced professional can bring out a paint's true potential and we're the best Painter Fort Lauderdale has to offer!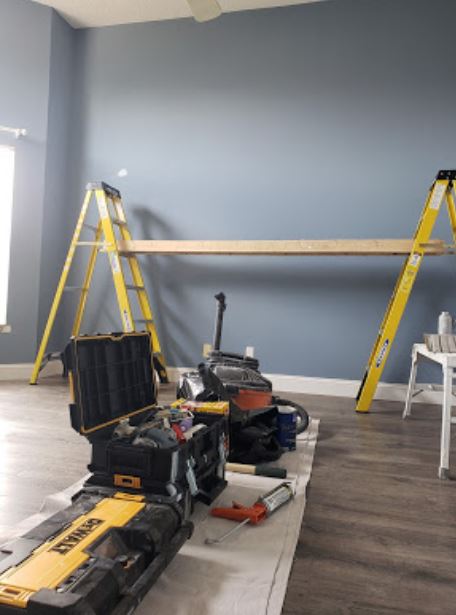 fort lauderdale painter
Our Interior Painting:
Residential
Our residential painting jobs are second to none and first class in every respect. Our clients are allowed to dream with us and we aim to bring them to life without fail or flaw. Hard working and dedicated, we offer a broad array of products for your painting pleasure, with the best and most diverse tools at our disposal.
We don't do our work halfway, and inspect everything about the surface and materials you wish to use inside before we even start. Some paints are more glossy while others more faded. Some hide flaws while others accentuate them to give a more unique and in-fitting feel. So whether you're looking to redecorate or simply restore, the best painting Fort Lauderdale service has you covered!
Commercial
When it comes to business, the right colors can truly bring a different feel to your office and work space. Mellow blue for tranquility, green for serenity, grey for neutrality or red for energy; the color of your walls matter more than you think.
As such, choosing the right color for your office and waiting room space can really have a profound impact on the atmosphere and attitude of both your staff and customers. We aim to bring the best to our clients' property by using the proper colors and blends to cater to their companies specific needs, bringing the best of both color and effect into the property and atmosphere.
Exterior Painting and Restoration
It's a fact that your exterior paint will fade or chip with time, be it by the elements or by people and time. As such, we offer a comprehensive package to all our customers that is guaranteed to last them longer and stronger than anything our competitors can offer. From water-proofing to full-color spread designs, we offer the clients that come through our doors only the best. We also do high-pressure cleanings and full restorations to all those who simply want their old paint to glow with a new shine once more.
we put our customer satisfaction first
Contact Us
Interested? Contact us today to see how we can help you bring your old home back to life with the best painters money can buy. We do it all and we're happy to offer both new and returning clients a free quote and no-obligation inspection to see how we can help you!
Get a Quote in Under 24 Hrs
Request an Online Quote