Welcome to A1A Painters - Serving Palm Beach & Broward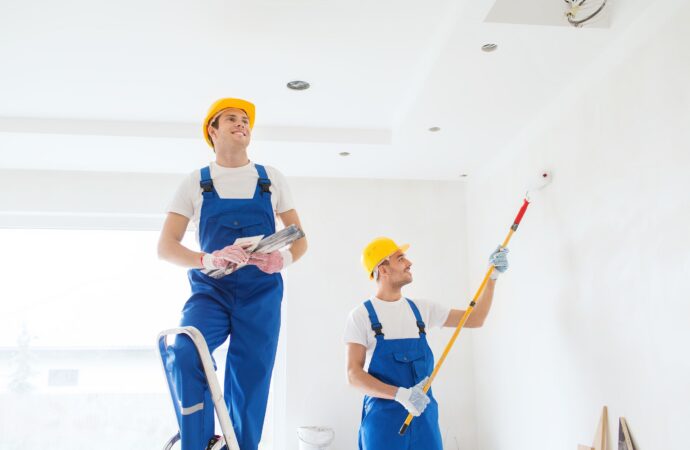 QUALITY FIRST
Who Are We?
---
We carry out all types of painting and paper-hanging work for interiors. We're proficient in various techniques that allow us to design your rooms individually according to your wishes.
With all of our products, at A1A Palm Beach Painters we make a point of using high-quality products, offering competent and comprehensive advice and always keeping your design ideas in mind.​
ABOUT US
Providing Professional Residential & Commercial Painting Services In West Palm Beach
---
When thinking about making the decision to paint the interior of your home, most people think about doing the job themselves. Unless you are an experienced local painter in Boynton Beach, Lake Worth, or West Palm Beach, you should hire a local interior painting company. At A1A Palm Beach Painters we can do it all; we can either paint one room or your entire house. To make sure the job is done right, you should hire a professional.
Don't think you can afford a Boynton Beach or West Palm Beach Interior Painter? Our services are more affordable than you think – you can afford to hire a professional painting company. We offer free quotes and will save you cash and time. A1A Palm Beach Painters will take care of the hard work for you. You won't have to search any longer for "painters near me West Palm Beach"
EXPERT PAINTERS
Expert Palm Beach Painters
---
We know what it takes to create a custom exterior painting project that will beautify your home or office and transform your vision into a reality – and we do it on time and on budget Picture While you might feel that exterior painting is a personal choice, there's a good deal of sense to the painting restrictions that some Palm Beach County homeowners face.
A garish purple house with Halloween orange shutters on the block can effectively make it almost impossible for anyone else in the neighborhood to get full value for their home if they choose to sell. A cohesive house painting color scheme that's carried on from property to property adds enormously to the appeal of a neighborhood.
RELIABLE & TRUSTWORTHY
Advantages of Hiring a Reliable Painting Company In West Palm Beach
---
QUALITY FIRST
Why choose us
---
Stop searching for "painters near me West Palm Beach" – A1A Palm Beach Painters is here for you. We all aspire to make our homes as appealing and functional as possible. Applying a fresh paint coat luckily is one of the easiest ways to achieve that makeover goal without the need for a much more expensive construction. However, a professional paint job is not an easy task that a newbie can perfect without any knowledge and experience. That is why it is important that we get the services of a trusted painting company and avoid the hassle and more expenses of doing a trial-and-error approach. And if you're still not convinced why painting is essential for your home, we have collated the top 6 reasons why applying new paint is something worth investing in.
Our team is waiting for your call.
Please expect a response within 1 business day.
Here is a list of the services you can get at A1A Palm Beach Painters:
There are so many areas or regions where we offer these services with most of them being cities.
---
However, if you need any of these services, you need to contact us. The list below comprises the areas where we offer these services.