Painter Boca Raton, Painting Boca Raton Contractor, Painter Near Me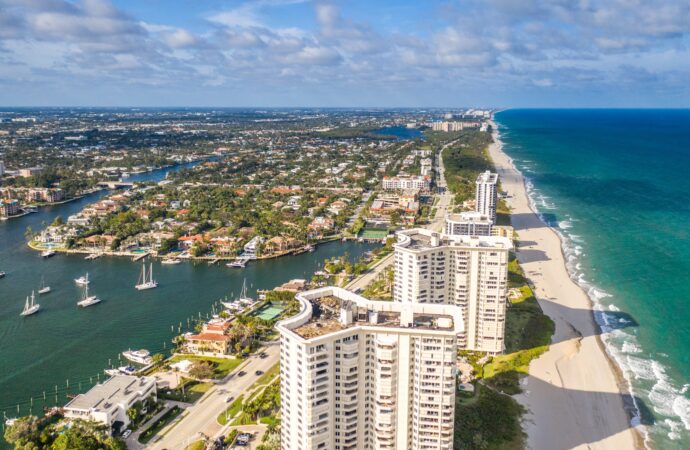 RELIABLE & TRUSTWORTHY
Boca Raton Painting Contractor
---
From the walls to ceiling to fences to the kitchen sink, you need it painted, we have it sorted. For many years have we worked hard and long to ensure that we are the best painter in Boca Raton company around. It is, as such, only proper that we offer our clients every bit of that experience and time, be they big projects or small.
We are a long-standing and expert painter in Boca Raton services and paint restoration provider. We do it all, so throw it at us and we'll get it done. With a team of expert on-site painters and on-hand consultants, we are the best there is for any job you can throw at us. From fresh installations to restoration to consultation, there is nothing we as the best painting Boca Raton contractor can't do.
BOCA RATON PAINTER
Our Painting Services
---
Interior and exterior
Our interior and exterior painting options are never static, varying from building to building.
We aim to ensure that our customers are free to choose and decide on their plan with all the bells and whistles they want. We are well aware that exterior and interior paints are different, we are experts after all, and we take time to ensure you know too. It can be difficult to understand all the intricacies at first, but once it clicks, you will be glad. Our results speak for themselves and we are always happy to show our more difficult clients exactly what we can do.
Our experts handle each building differently and this is doubly so for interior commercial painting projects. After years of study, our teams are all well-versed in color theory and the meaning and effect of each color. This is to ensure that you, our client, get only the best at no extra cost. Residential interior projects get just as much love, however, so there is no need to worry. With the best in technique and style brought to your home, we guarantee you a seamless and easy transition. No longer worry about the quality of your paint by working with the best Boca Raton painting contractor.
Restoration
Looking to restore a faded building back to its prime or simply looking to bring the old glow back to some old paint? If so, we are the ones to call! With a team on standby specifically for restoration and repair, we get it done fast. The speed and efficiency of our team make the competitors pale and we are proud of it. A1A Palm Beach Painters has a long history of quality and we would never squander it!
WE PUT OUR CUSTOMER'S SATISFACTION FIRST
Contact Us
---
Want to see how we can help you? Contact us today and we'll show you the speed and efficiency that makes us the best painters in Boca Ration. With the widest array of on-hand services, we have only the best equipment and specialists money can buy. Putting the quality back in paint, call us today for a free quote!
Here is a list of the services you can get at A1A Palm Beach Painters:
There are so many areas or regions where we offer these services with most of them being cities.
---
However, if you need any of these services, you need to contact us. The list below comprises the areas where we offer these services.